Photovoltaic
Installation at the Ontario Science Centre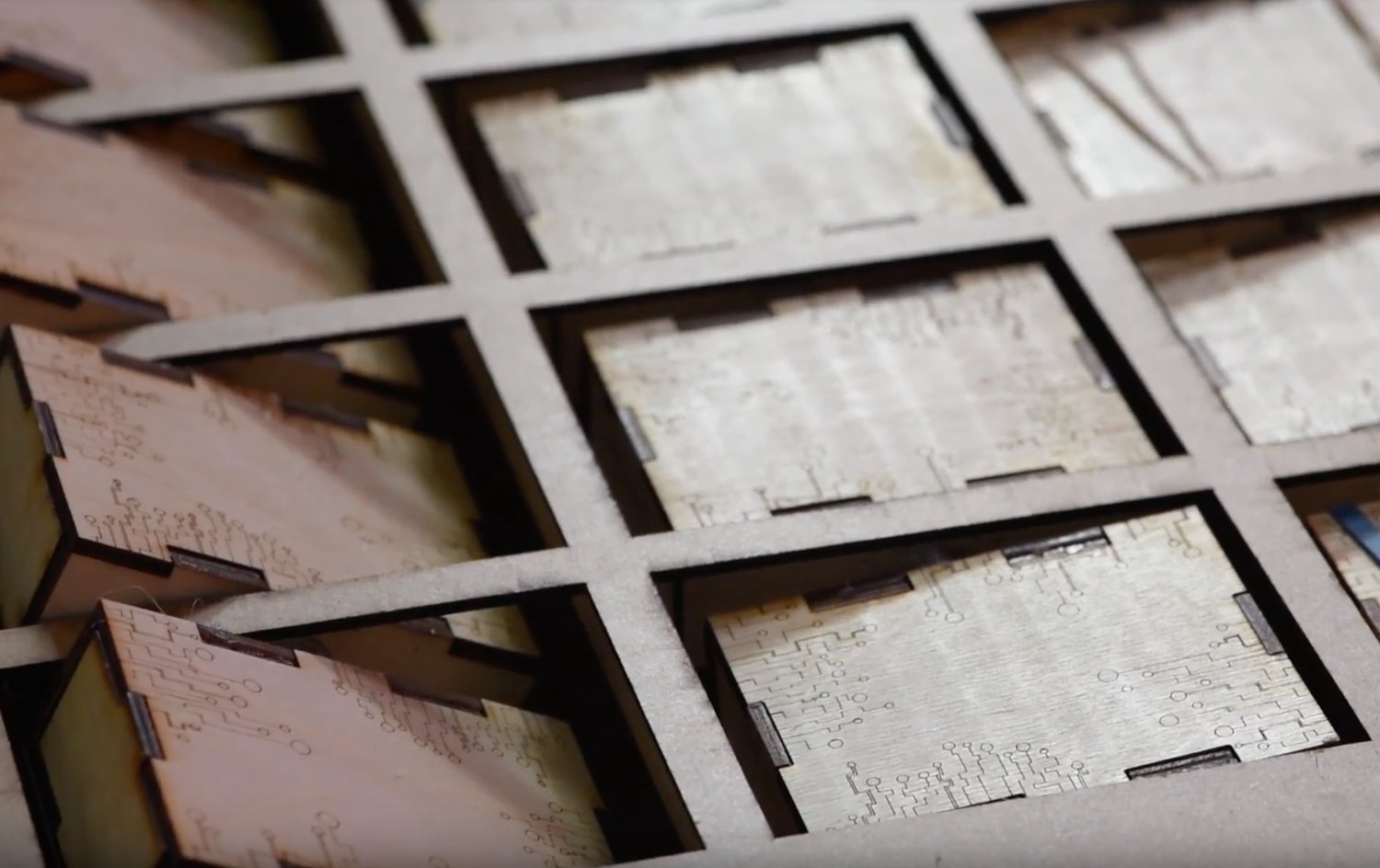 Photovoltaic is a solar powered kinetic sculpture that was formerly installed in the Ontario Science Center.
The tabletop is comprised of several rows of solar panels, that users can spin, similar to rows on a foosball table. Inside of the table are 4 high powered worklights, that can power the panels, in case Photovoltaic is not getting enough natural light.
When the solar panels face strong enough lights, the sculpture above above will begin to rattle chains and make a sound akin to rain.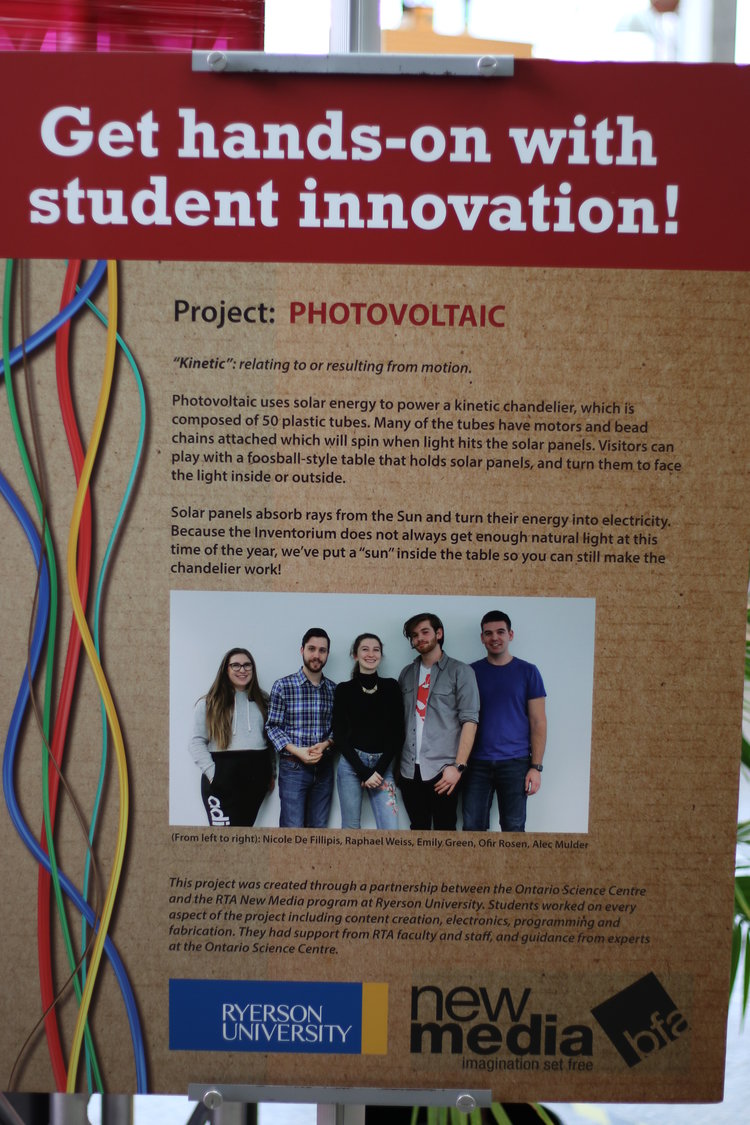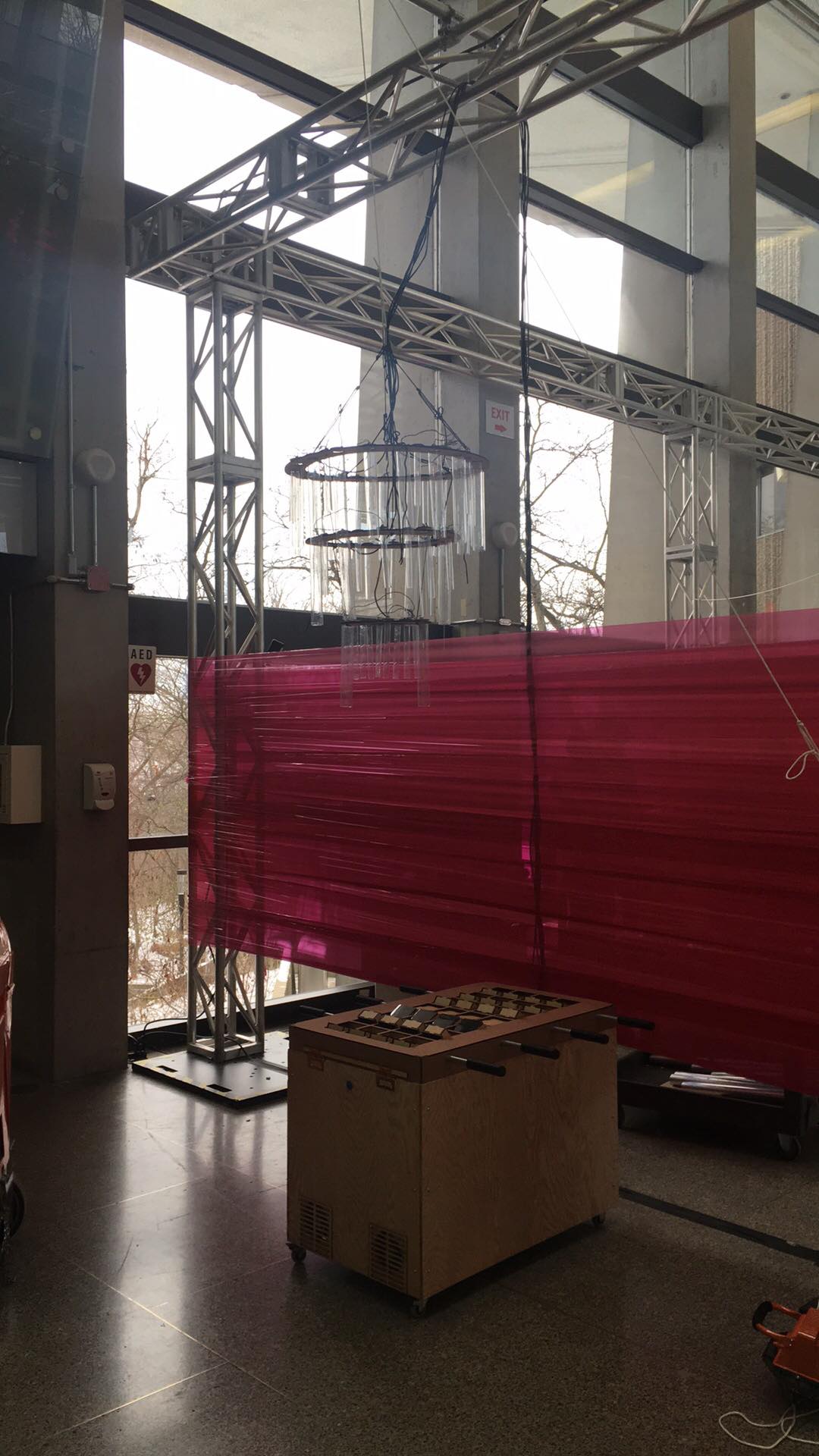 About Project

OFIR ROSEN, ALEC MULDER, EMILY GREEN, RAFI WEISS, NICOLE DE FILLIPS

Media

Acrylic, Chain, Plywood, MDF

Year

2019